Colours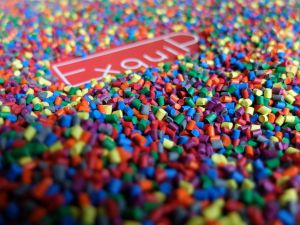 Even though Exquips standard protector colour is black (RAL 9004), we offer a wide range of different colours and also keep stock of the most common and required masterbatches:
Grey (RAL 7005)
Traffic Purple (RAL 4006)
Traffic Red (RAL 3020)
Traffic Green (RAL 6024)
Yellow Green (RAL 6018)
Sky Blue (RAL 5015)
Sulfur Yellow (RAL 1016)
Orange (RAL 2007)
The protector colour is usually being used to show the manufacturers corporate identity (especially for tubing and casing), while some conductor pipe manufacturers use different colours to tell apart connections with different thread starts.
All colours processed by Exquip are UV stabilized and food safe and free from heavy metals.
Colour requirements can be submitted to Exquip according to RAL or Pantone colour charts.